Machining
TURNING AND MILLING
We will provide milling services for you on a modern DMG Mori CMX 600V machine. It is a modern device with an improved C-shaped structure with a movable table as the X axis. The device is characterized by positioning accuracy in all axis without linear systems. Thermal compensation ensures a stable, precise and top-quality production process.
DMG Mori machining center type CLX 450 allows us to machine complex elements thanks to the highly dynamic spindle drive, torque and high efficiency.
The service can be performed on the basis of your technical documentation or, alternatively, on the basis of documentation prepared by our designers.
DMG Mori CMX 600V milling machine

Power (kW)

32

Year of production

2017

Work area:

x axis (mm)
y axis (mm)
z axis (mm)

 

600
560
510

Workpiece thickness:

steel (mm)
aluminum (mm)
copper / brass (mm)

 

irrelevant
irrelevant
irrelevant

Maximum weight of processed material (kg)
600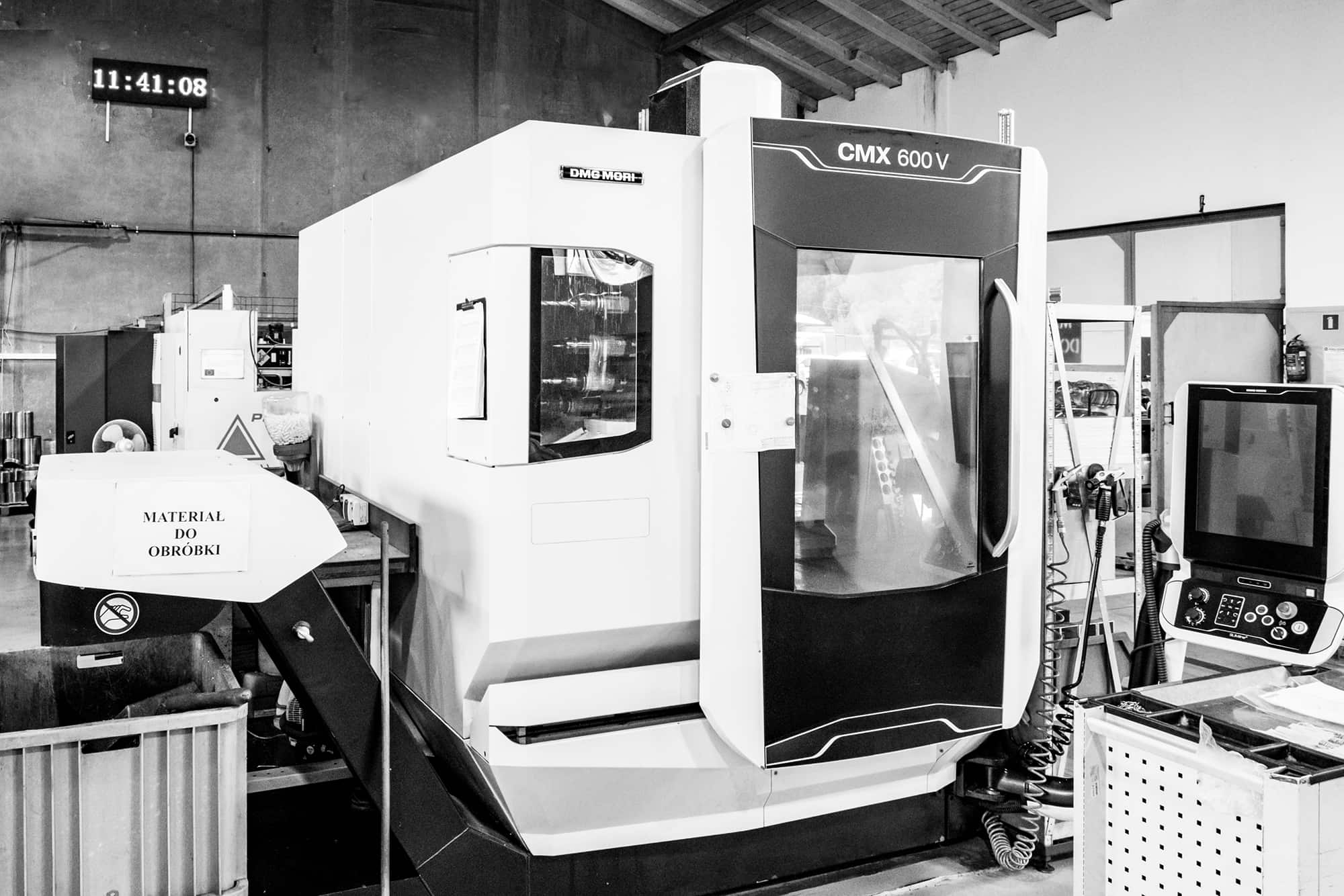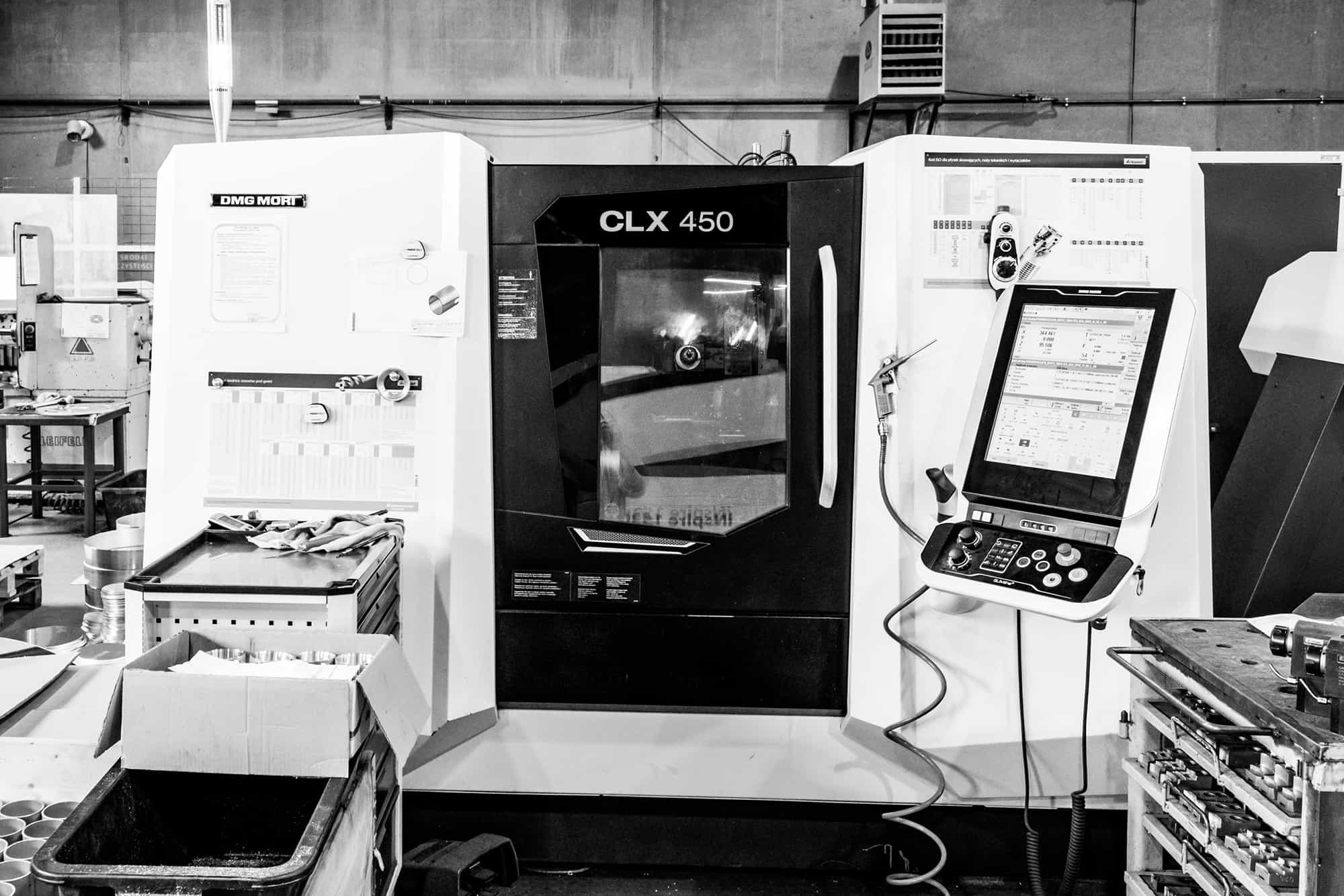 Machining Center DMG Mori type CLX 450

Power (kW)

39

Year of production

2018

Work area:

turning diameter (mm)
turning length (mm)
handle (mm)
diameter of passage through the chuck (mm)

 

400
800
210
52

Workpiece thickness:

steel (mm)
aluminum (mm)
copper / brass (mm)

 

2
2
2